index
The Sexual Harassment/Title IX Officer (SHO) is responsible for coordinating the University's compliance with federal and state discrimination and sexual harassment laws, as well as investigations of sex offenses.  As such, the SHO provides educational programs regarding discrimination, sexual harassment and sex offense prevention for students, staff and faculty on the campus and at the medical center. The SHO responds to, investigates, and/or seeks resolution to allegations of discrimination, sexual harassment or sex offenses, and serves as an information resource on issues of sexual harassment.
---
SVSH Workshops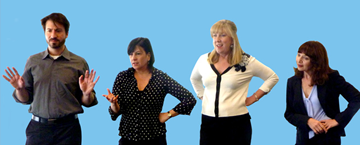 Group Sexual Harassment Prevention Presentations:
Due to the current campus restrictions related to the Coronavirus (COVID-19), all in-person trainings have been canceled. Notifications regarding future in-person trainings will be shared once the campus returns to regular business operations.  Virtual Life Theatre workshops on Sexual Harassment Prevention will be announced through zotmail.  Online training options are available through the UCI Learning Center.  
---
Inquiries and Contact Information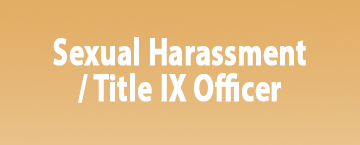 Inquiries regarding the University's nondiscrimination, sexual harassment and sexual violence policies may be directed to:
Tierney Anderson
Title IX Officer
Office of Equal Opportunity and Diversity
103 Multipurpose Science and Technology Building
Irvine, CA 92697-1130
Phone: (949) 824-5594
Email:  oeod@uci.edu